Your clients want more
Multi-channel communication may seem challenging to set up, but it's actually an amazing opportunity. Voiced communication (phone calls, VOIP, etc.) comes with a relatively high cost.
As a result, many clients will search for different forms of communication that are less time consuming, such as e-mail, texting and WhatsApp. When these challenges are met, multi-client contact centers will see their clients' call volume increasing.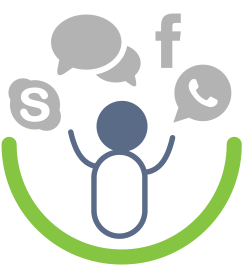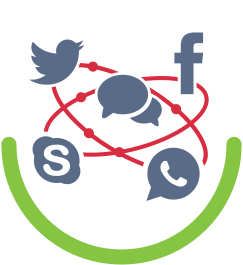 The challenge of new channels
You want to move beyond simple voice communication because you want something less expensive and time-consuming. The problem is definitely not a lack of options! There is a wide variety of tools and technology on the market. For each communication channel, there are many different suppliers. Each of those suppliers makes use of a myriad of different platforms, formulas, package deals and so on.
The challenge is complexity. Clients are not always equally aware or interested in this jungle of options. Since their focus lies elsewhere, they are often not organized to allow for a smooth integration of the contact center in their website.